Outside Catering
Our award-winning chef Lee can design and cater for weddings or special event and also provide a private dining experience for you and your friends in the comfort of your own home.
Here at Greenwheat Lee our award winning Chef can provide catering for the following occasions:
Corporate and celebration buffets
Festivals
Grazing and sharing boards for parties and gatherings.
Private dining at your home or accommodation.
Babaques and summer events.
We operate a busy pizza and burger barn at Crake Trees Manor during the summer season- follow @greenwheat_pizza and @craketreesmanor for more details, there is a fully licenced bar and regular DJs and live bands, if you are in the area do check us out!
Please get in touch for a quote – for the weddings, we can cater for anything from 25 to 150 people, from buffet style to more formal dining. We can also do speciality wedding 'cheese cakes' if required. Follow Lee's Instagram @greenwheat_fika to see where he has been catering this season.
Our private dining experience is bespoke to your requirements and budget. All the while making the most of what's in season.
Contact Lee in the first instance to check availability and discuss ideas and menus.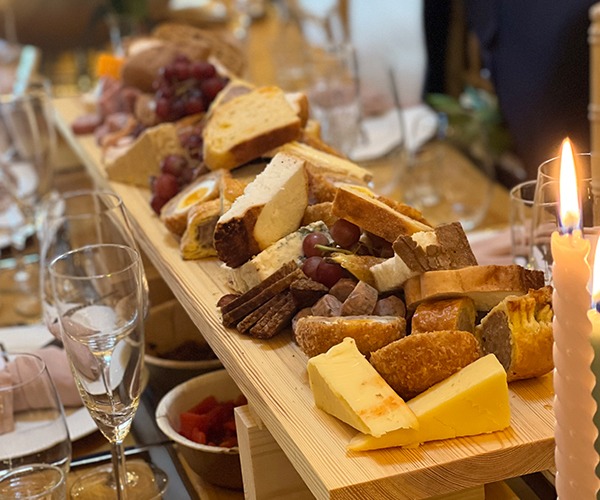 Take a look at the photos below and
get in touch for more information.